Management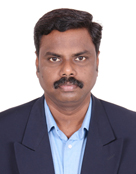 The inspiration behind Repute Logitech Private Limited is Mr.Mohan Thirunavukkarasu, a visionary entrepreneur who sees the logistics and supply chain landscape with innovative services and breakthrough delivery solutions. It was launched in 2009 under the name of Repute Logistics, a Proprietorship entity which is being propelled on consistent growth trajectory by the relentless efforts of Mohan.
Mohan is well versed in Indian Customs compliances and he has been accredited with various certifications, keeps constant focusing on Foreign Trade Polices and its updation, he is more vigilant in compliances as well as adaptation of rules & regulations.
The astuteness of his professional character lies in developing customized solutions that cater to individual requirements of clients in cost competitive manner. As an end-to-end logistics company, Repute Logitech has been spurred on the path of customer satisfaction through benchmark practices that are widely acclaimed and brought about phenomenal client satisfaction.
With Mohan's discernment blending itself with his 20+ years of enriching experience in the logistics domain, Repute Logitech has penetrated global markets. This can be ascribed to Mohan's hard-work and dedication as he keeps himself involved in every activity and frequently interact with professionals in all echelons. He is an exceptional motivator who believes in inspiring others through his own personal conduct. A towering personality, his incredible presence extracts the best of professional behavior from others.