Warehousing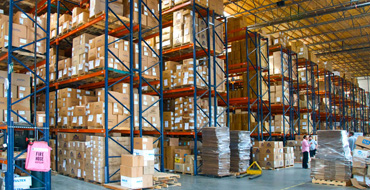 Warehouse management is an integral part of logistics. With the growth and expansion of industrial sector in India, the need for storage of imported or finished goods has become a vital issue.
Repute Logitech offers comprehensive warehousing solutions for its customers for any quantity of the material. Our existing clients are very much happy with our warehousing solutions as we offer them best warehousing facility with state of the art coupled with safety and purity assurance as well as proximity to City & Port.
Normally an import cargoes can be imported and warehoused in Customs bonded Warehouse for certain period of time without payment of duty. This gives the flexibility to the importer to custom clear the consignment in parts as and when required for consumption and pay customs duty only for the consignment that is being de bonded / cleared.
We also undertake 3rd Party Logistics services such as storing the cargoes and distributing to the desired customers on a customized solution and this can be successful as Just in Time concept.
Services
General Warehouse for storage of General Cargoes
Customs Public Bonded Warehouse for Imported cargoes
General Warehouse for handling such as loading & unloading of cargoes
3rd Party Warehousing Solutions
Free Trade Warehousing Zone facility